After my troubles with Dell, I got the attention of some employees. I received two emails to date from Dell representatives. I give them a little extra respect for the fact that they are actively seeking to fix the problem. Here is the last email I received, posted because I feel that it sheds light on some of the inner workings of the company.
Hi-

My name is John, I work at Dell headquarters in Round Rock. I came across the blog posts you wrote about you latest escapades with our support technicians and our return to depot service. Obviously, what you wrote did not reflect the best that we have to offer in support. You did bring up some interesting points, a couple which I would like to address.

The first is our return to depot service. Please note that any repair service offered by Dell is through third-party service providers, as Dell is not a service company. The phone technicians and online support technicians you speak with are Dell representatives, but the repair center is actually the third party company that owns the support contract we sold you, much as Microsoft is the third party software developer of the operating systems installed on most Dell systems. Our return to depot contract is actually owned by Solectron, who does repair for us and several other computer vendors as well. Why do I mention this? Primarily to inform you that changing computer vendors doesn't necessarily mean you'd be rid of the people who actually caused this problem. There are several service contracts we offer with the purchase of a new system, with a Solectron contract being the least expensive "baseline" contract.

I now know that Dell didn't work on the computer themselves, but I do still need to say that the service that this third-party did reflects upon Dell's name, so no passing the blame here. They are passing their business to this third-party, so it is in their best interest for the service to be at its best.
When you embark on your college adventure within the next few years, if you choose to go with a new Dell, I would highly recommend puchasing directly from us so that you could select the service plan that best suits your needs. We have many to choose from, including up to a 4-year in home repair service contract from several vendors, depending upon your area. These service offerings are more robust than any of our competitors, to my knowledge.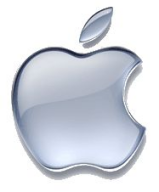 With much respect, I will say that my decision to move to an Apple computer is not based entirely on this experience. While this still does not bode well for Dell in any way, I have had it with Microsoft and others in general. Apple computers look nice (which Dells, HPs, Compaqs, etc do not). Apple has a high-quality product that I have only heard good about. I am moving to Linux and Apple, period (and Dell doesn't sell Apple).
This also indirectly responds to the packaging issue you mentioned. It is quite possible that the deficient packaging by the depot rep caused the memory problem. If jostling during shipping was severe enough, it is possible that the system's memory could have slightly unseated itself, causing the memory error you noted. Before the system is packaged, the repair technician runs a boot test with a diagnostic hard drive, and it shouldn't have left their door without it passing this test.
Again, this falls straight back to the fact that Dell is doing business with this third-party company, and everything that this company does reflects upon Dell's name. Dell gets this reputation because it is the way they handle it, not because of another company.
Please feel free to let me know if you need any assistance with this system in the near future. I would be happy to assist you myself to make sure there are no further mishaps. Also, if you have any questions, I would be happy to field them.

John
Dell Customer Advocate
To Dell's credit, this was one terrible experience, but I have had better from them. I have a desktop that I bought from them which has gone nearly four years with no trouble at all. This time was just so bad that I couldn't ignore it.