...Fifth Avenue that is. First off, I didn't take any pictures because I didn't have a camera. Overall, I must say that I was very impressed (even at the building). I looked at everything that I could.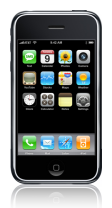 Considering how it was making such a big headline in the news, I played with one of the iPhones as they had them out on display. The interface is very slick, but I could easily imagine being caught in all the layers of menus. The "home" button helps with that though. The only drawback is fat-fingering. It is hard to be precise, but Apple did well with larger buttons.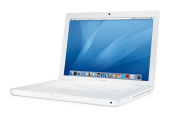 The big reason that I was even there was to look and touch the Macbooks. I will be honest when I say that I am in love. It is slim, and very light- about half the weight of my current laptop. I think that most of things that I am worried about are primarily how well I will adapt to a new operating system. I have used Windows machines for as long as I can remember, so I have no idea how smooth it will be. I totally forgot to pay any attention to the camera, but that is very minor. Thinking back, there is a bit that I overlooked.
I also looked at the displays, as I plan to get one when I go to college if I am entirely impressed with the computer. An extra display would be nice for managing space, as well as to be used as a larger area for watching movies, something that I know is very common in college. From what I saw online, I was split between the 20" and the 23". I needed to get a feel for the actual size (20" is good). The 30" is simply enormous.
I may go back again later this week so that I can cover all of the areas that I now realize that I missed. I tried testing some speakers, but found that some other jackass was playing with another set, making it impossible to judge the Harman Kardon Soundsticks. In many ways, I am going to miss New York; I don't want to leave.