This is the start of a long-term series that will cover the Gumball 3000. Over the next four weeks, more posts will explain more of the rally, and will bring videos.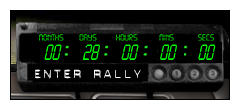 The
Gumball 3000
is due to start in four weeks. I was first exposed to the Gumball rally earlier this year, and to be honest, it is one of the inspiring moments that pushed me to loving cars. In the rally, participants drive with celebrities like Bam Margera and Tony Hawk, among many others driving cars like Lamboghinis and Porsches.
This years rally is London to London, traveling through Europe:
For this year, the entrance fee for new drivers is £28,000 (about $55,000), which means that other than owning the car, you need to be fairly wealthy in order to participate. That's not to say it is a waste of money. The race has numerous parties throughout the rally, and all hotels are five stars. Not all people can enter, as you must be at least 21, which I assume is due to the amount of alcohol at parties.
One of my dreams is to participate in the Gumball 3000 someday. At the soonest, it would be 2011 or 2012, based on my age. Even then, I would need money to buy a suitable car and then more to enter, and that's not accounting for all the speeding tickets along the way. Some day, I will enter though.
---
Continue following the rally by subscribing to the RSS feed, or bookmarking the label so you can easily find new posts. (Existing feed subscribers will already receive these posts.)
Labels: Cars, Gumball 3000